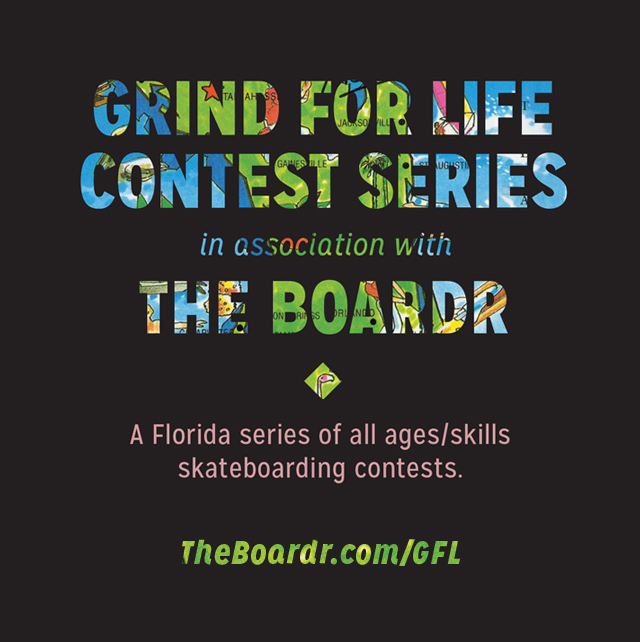 UPCOMING EVENTS:
GRIND FOR LIFE CONTEST – May 17th
SUMMER RAMP CAMP – June 9th to August 15th
GO SKATE DAY – June 21st
About the park
Ramp 48 is the only indoor skatepark in Southeast Florida. Located in Fort Lauderdale, we are a non-profit ministry of Calvary Chapel Fort Lauderdale. We are open to the public six days a week. Helmets are required and available for sale or rent in our pro shop area. Our pro shop also carries boards, hard goods, safety equipment, and accessories.
All skaters MUST have a waiver on file and wear a skateboarding helmet. Waivers may be downloaded here and notarized or filled out in front of Ramp 48 staff with a valid government id. Skaters under 18 must have a parent of legal guardian sign the waiver in front of a notary or Ramp 48 staff member. NO EXCEPTIONS!
New Ramp 48 Montage By Nick Amrhein and 3byOne Media:
OPERATING HOURS

| | | | |
| --- | --- | --- | --- |
| DAY |   | Time | Cost |
| Monday |   | 3pm – 7pm | $5 |
| Tuesday |   | 3pm – 7pm | $5 |
|   | Christian Skaters Bible Study | 7pm | FREE |
| Wednesday | CLOSED | CLOSED |   |
| Thursday |   | 3pm – 7pm | $5 |
|   | Throwback Thursdays (21yrs and older only) | 7pm – 9pm | $5 |
| Friday |  7pm Discipleship Group | 3pm – 10pm | $10 |
| Saturday | Beginners Session | 9am – 12pm | $5 |
|   | FREE group Skateboarding lessons | 9:30am – 10:30am |   |
|   | Regular Session | 12pm – 10pm | $10 |
| Sunday |   | 12pm – 5pm | $10 |
SPECIAL UPCOMING SCHOOL/HOLIDAY HOURS
Friday, April 18th: Ramp 48 will open to public at 10am $10 All Day
Saturday, April 19th: Ramp 48 will open 9am to 4pm $10 All Day
Sunday, April 20th: Ramp 48 will be closed to celebrate Easter

Monday, April 21th: Ramp 48 will be closed to celebrate Easter
Friday, May 23rd: Ramp 48 will open to public at 10am $10 All Day
Monday, May 26th: Ramp 48 will open to public at 10am $10 All Day
Friday, June 6th: Summer Hours Begin
---